Printable one page version (click for PDF)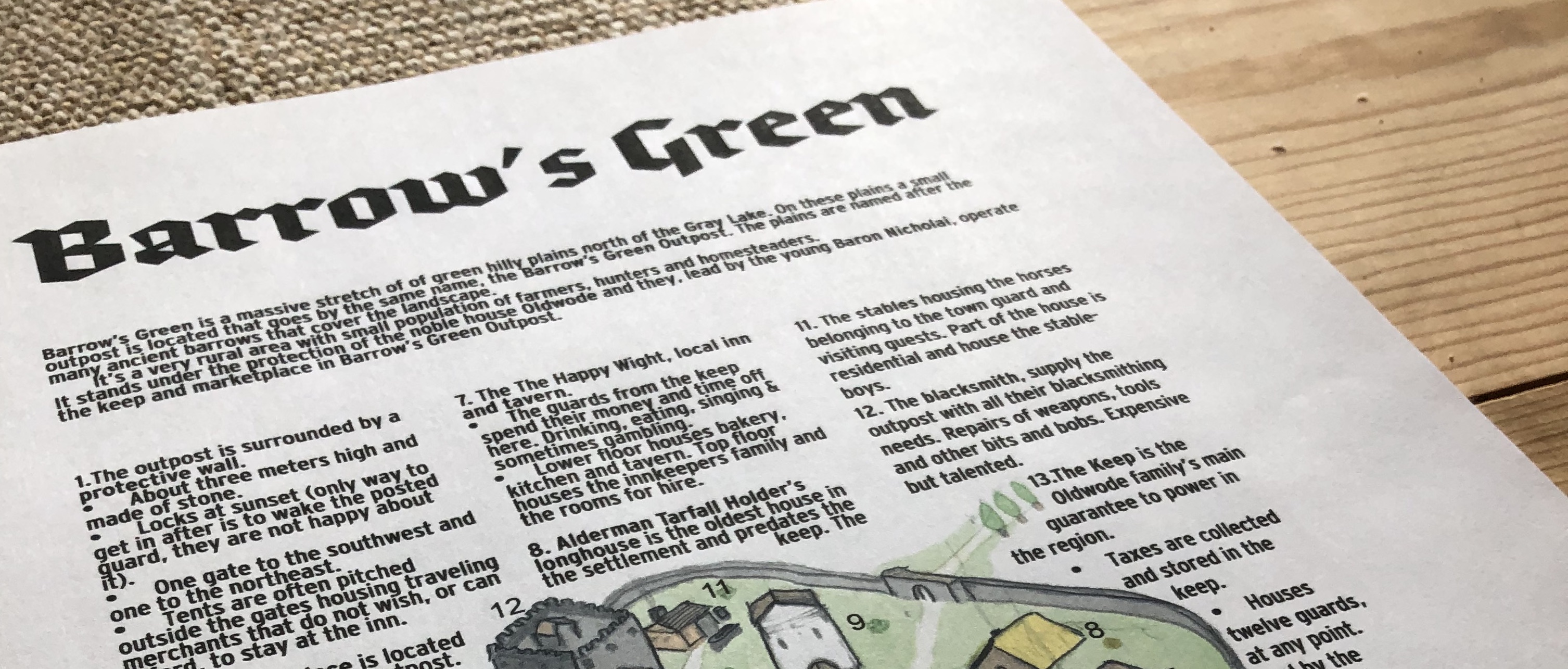 Barrow's Green is a massive stretch of of green hilly plains north of the Gray Lake. On these plains a small outpost is located that goes by the same name, the Barrow's Green Outpost. The plains are named after the many ancient barrows that cover the landscape.
It's a very rural area with small population of farmers, hunters and homesteaders.
It stands under the protection of the noble house Oldwode and they, lead by the young Baron Nicholai, operate the keep and marketplace in Barrow's Green Outpost.