We have been wanting to try out the original dnd rules as presented by the White box. My son asked me if we could play something where he could play a dragon. So why not, I thought to myself, and picked up this light weight combo:
And off we went to invade a Dwarf fortress full of undead monsters!
I just drew as he explored, giving his character the stats from one of the dragons in the game.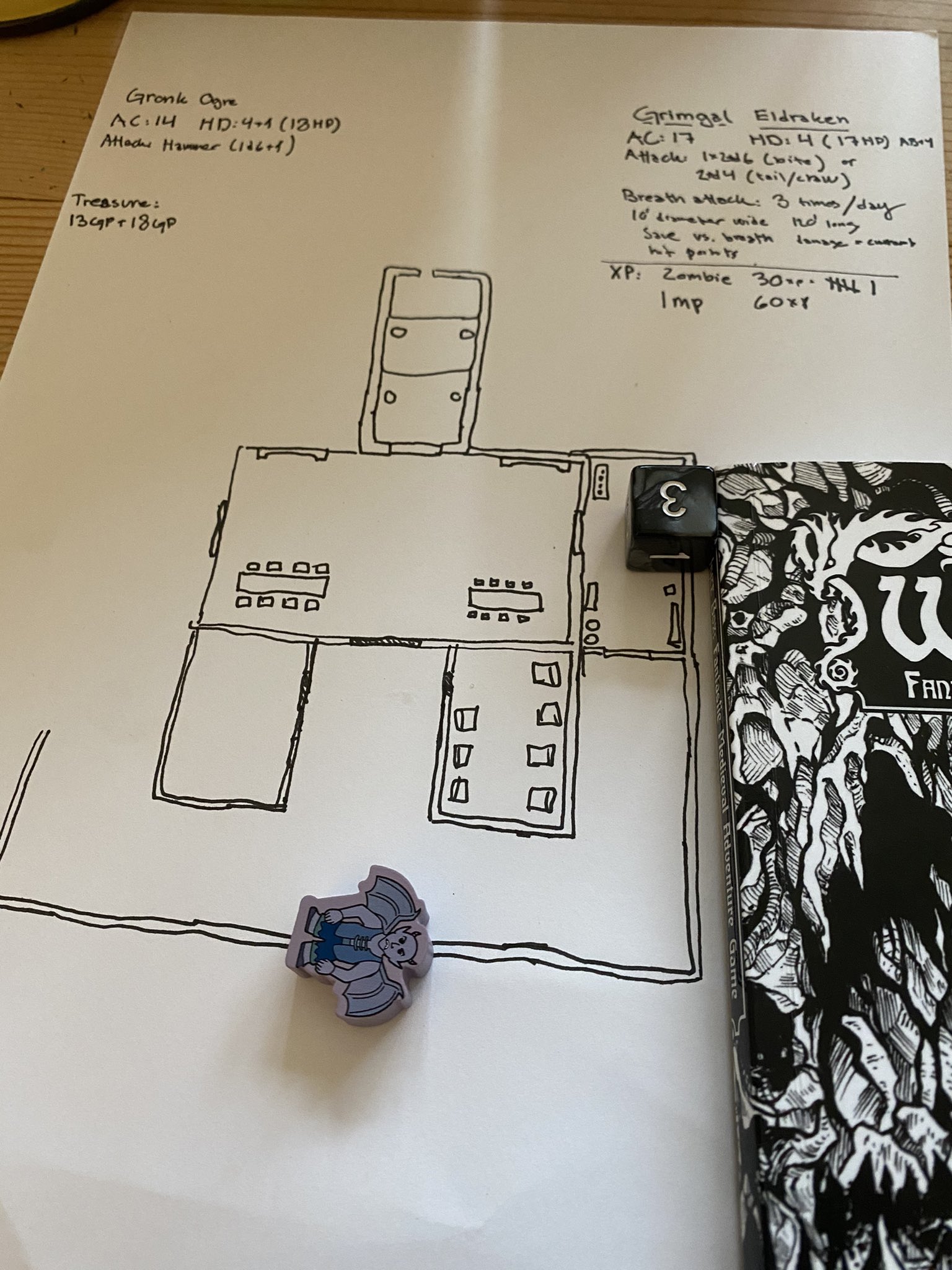 This seems to have gotten him inspired so when I finished work the other day he had prepared a dungeon crawl using (almost) the same set-up. Great way to end the day.
When I finished up work today my five year old son had prepped a Dungeon Crawl (~OD&D rules) he wanted to DM. Perfect ending to my day. pic.twitter.com/IRp750X8i0

— Christopher (@ttrpgdad) January 7, 2021